This is the ONLINE TOOLKIT for facilitators. For information about the LSD mindset, books and workshops, please visit the CORPORATE LSD WEBSITE

Tip: Looking for The Inspiration Series? Click here.
---

LSD inspires, connects and broadens the mind
---
Get started!
The LSD mindset is theoretically based, but above all practical. There are plenty of inspiring books, but the trick of course is to quickly get started in your specific context.
This online toolkit is a treasure trove full of work instructions, templates, workshops, exercises, useful tips and smart tricks.
We believe in 'Thinking with your hands' and 'Just do it!' And in sharing: all information on this site can be used free of charge and without restrictions.
---
Trilogy
This toolkit belongs to the Lean Story Design mindset. LSD, in short, has been elaborated in three books. Each volume focuses on one of the three energy fields that you find in organizations and teams. The books are primarily intended as a light introduction to the subject matter, a crash course in connecting stories, smart solutions, powerful teams and resilient organizations.
The cyan part 'Lean' is about the energy field relationship (the How) and focuses on the Lean pillars resilience & autonomy.
The orange part 'Story' is about the energy field context (the Why) and focuses on storyteling.
The green part 'Design' is about the energy field activity (the What) and focuses on design thinking.
You can read the books separately, but they have the most impact as a trilogy.
---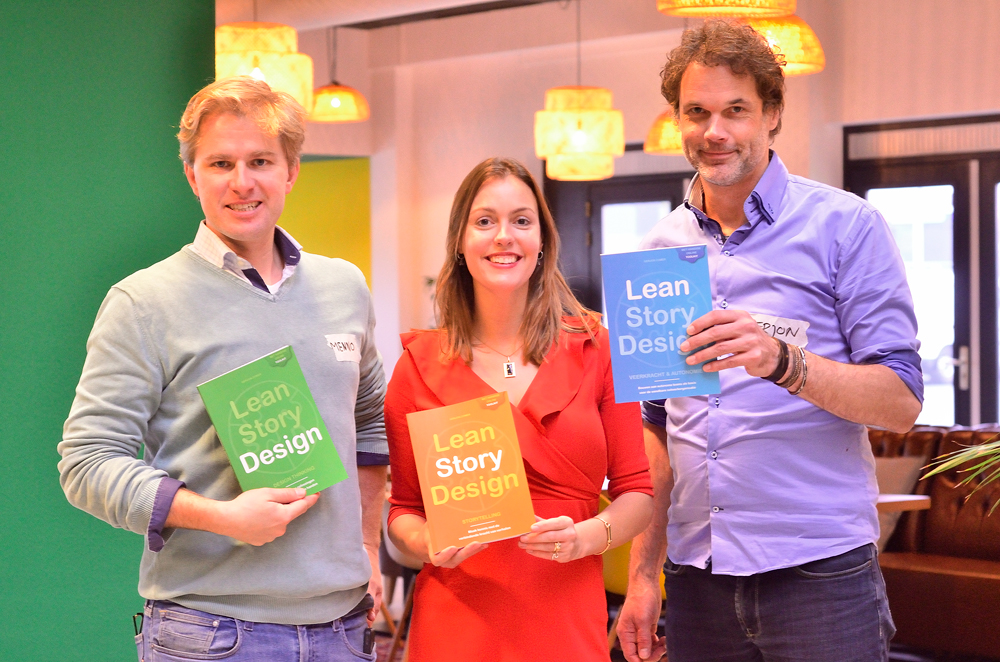 PREVIEW
Curious about the books?
Read one chapter from each of the three parts.
Download PDF.
---
---

We wish you a nice trip 🙂